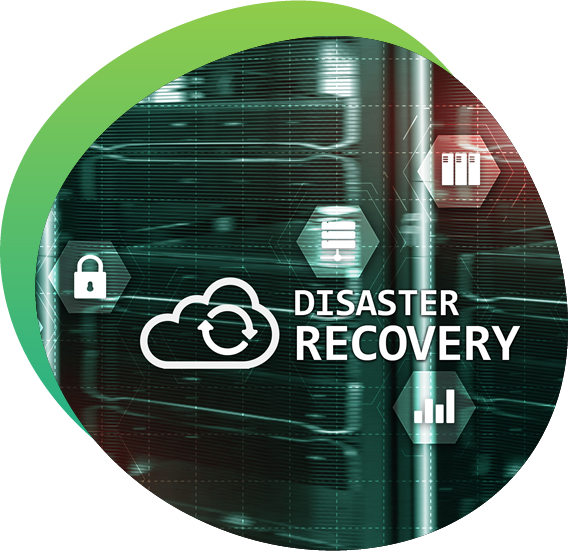 Data loss and security breaches are becoming increasingly common events in today's world. It is not a matter of if, but when a disaster of any kind will happen.
However, while backing up vital data is an integral part of any business's IT strategy, having backups is not the same as having a Disaster Recovery plan. Differentiating backup from disaster recovery can help you develop effective strategies for avoiding the consequences of downtime and business disruptions.
Amazenet's Disaster Recovery service sets up the plan and processes for quickly re-establishing access to applications, data, and IT resources after an outage. That plan might involve switching over to a redundant set of servers and storage systems until your primary data center is functional again. Don't get caught up in the term "disaster" and believe it must be a major incident. A disaster can be your entire network crashes and your employees can no longer work for the day (or longer). With a disaster recovery plan, your employees can continue to work by using the mirrored system. With your employees set, your IT works on fixing the problem with the original network.
Some organizations mistake backup for disaster recovery. But as they may discover after a serious outage, simply having copies of data doesn't mean you can keep your business running. To ensure business continuity, you need a robust, tested disaster recovery plan.
Get back to business in mere minutes in the event of a site outage with a streamlined disaster recovery process.
Don't wait for disaster to happen. For most organizations, backup and disaster recovery strategies are absolutely critical to maintain
Disaster recovery is not a luxury